We have reviewed all 9 legal NY online betting sites below and shared our findings. The 5 betting operators mentioned above provide New York sports bettors with legal betting promo offers and bonuses that are all verified. Check out all promo codes at NY sportsbooks here.
Best New York Sportsbooks To Sign Up For
There are nine live New York sportsbooks taking bets. Each of the operators is unique, catering to individual betting styles. This is what distinguishes each sportsbook in the market.
Now that we outlined the best feature of NY sports betting operators, let's look at the 5 best New York online betting sites more closely.
NY Online Sports Betting Operator Breakdown
We continually monitor all online New York sportsbooks that are live and have identified what each does best.
🙌 Best Interface
WynnBET Sportsbook New York was a late entry to a US sportsbook market but among the earliest in New York. State residents who are sports-betting clients will find a user-friendly app and plenty of available sports markets. The WynnBET interface is beautiful, a standout among online sportsbooks. The site is easy to navigate, in part because it offers a streamlined list of events instead of every sport under the sun. Live betting options are easy to access.
Current Promo: Bet $20, Get $100
Promo Code: XSTAKES
Must be 21+ to participate. T&Cs Apply.
📱 Best For App Users
BetRivers Sportsbook New York has won rave reviews for the quality of its software and app – New York bettors can look forward to a great sports betting experience. Initially the BetRivers app had lag times, but BetRivers has made many updates to fix these issues and has moved to the head of the class. Among the upgrades: clearing a geolocation hurdle.
Current Promo: 2nd Chance Bet Up To $100
Promo Code: EMPIRERIV
Must be 21+ to participate. T&Cs apply.
👑 Widest Variety Of Odds Markets
One of the best New York sportsbooks, Caesars Sportsbook New York – part of the Caesars Entertainment brand – is well-regarded and offers markets on a wide range of sports. Caesars NY covers everything a sports bettor could be looking for in 2023, from the four major United States leagues – NFL, NBA, NHL and MLB – to international sports such as soccer, tennis, golf, auto racing and MMA, to more niche sports such as darts, lacrosse, cycling and rugby. You are very likely to find your sport of choice here.
Current Promo: Up to $1,250
Promo Code: EMPIREFULL
Must be 21+ to participate. T&Cs apply.
🆕 Best For New Bettors In New York
BetMGM Sportsbook New York quickly gained a major foothold in this market by using high-profile promotions and offering a fantastic user experience. Although it has suspended its welcome offers, it remains the leader for new bettors in New York. The operator with Jamie Foxx featured in its ads has the kind of name recognition that makes new bettors feel comfortable, and it offers a straightforward experience with no strings attached and ample access to wagers that beginners can tackle. It is taking bets in more than 20 states.
Current Promo: N/A
Promo code: N/A
Visit BetMGM.com for T&Cs. Must be 21+ and physically present in NY only. New Customer Offer. All promotions are subject to qualification and eligibility requirements. Rewards issued as non-withdrawable bonus bets. Bonus bets expire in 7 days from issuance. Please gamble responsibly. Gambling Problem? Call (877-8-HOPENY) or text HOPENY (467369).
🏆 Best For Daily Fantasy + Sports Wagering
FanDuel NY Sportsbook is one of the big beasts of the sports betting scene in New York – and the United States. It has a reputation of offering attractive bonuses, competitive odds and a superb interface. FD emerged as a Daily Fantasy Sports operator before sports betting was legalized in the United States. European gaming giant Paddy Power Betfair bought FD to ease its expansion into the U.S. FanDuel Sportsbook. It now is live in about 20 states.
Current Promo: Bet $5, Get $150 in Bonus Bets
Promo code: N/A
Must be 21+ to participate. T&Cs apply.
Sports Betting In New York: How It All Started
Months after the green light was granted, the New York State Gaming Commission launched NY sports betting with operators who were granted mobile sports betting licenses on Jan. 8, 2022. Caesars, FanDuel, DraftKings and BetRivers took betting action the first day. Other sportsbooks jumped into the game over the next six months.
NY Sportsbook Launch Dates
Online sports betting here quickly became the biggest legal sports betting market in the United States. Until then, NY betting had taken place only in fewer than a dozen upstate casinos.
NY Sports Betting Industry News
NY sports bettors have to move fast – you can bet for or against the home team almost every night. And the mobile betting landscape is changing quickly, as you can see from sports betting industry newssports betting industry news.
📆 Betting In New York – Local Calendar
Avoid betting with your heart and betting on the teams you know the best can pay dividends. Here are New York teams' schedules from May 27-June 9.
It's 2-plus months until the NFL preseason opener, Jets vs. Browns, but you can place futures bets now. Check out Super Bowl 58 betting for more information.
Monthly Betting Revenue In New York
Excluding the current month, the state's nine sportsbooks have taken in $22.7 billion in wagers, resulting in a Gross Gaming Revenue of $1.9 billion. The state has kept $978 million in tax, leaving operators $940 million in net revenue.
The New York State tax rate of 51% has had impacts on New York bettors, such as BetMGM not extending welcome offers that it does in other states, as well as other reduced perks. A reduction of the tax rate is being discussed in conjunction with expanding the number of sportsbooks in the state.
What Changes Are Coming Online To New York Sports Betting?
The first year is in the books, and it was epic: the most successful year in US sports betting history.
So what can be done to make things even bigger and better down the road? There is some major legislation being discussed in early 2023.
Bill To Expand NY Sportsbooks To 14 By 2024
The first major NY sports betting bill that was proposed is S1962. New York Sen. Joseph Addobbo Jr., Chairman of Committee on Racing, Gaming and Wagering, put the bill forward. This does two things that have a major effect on state sportsbooks and all Empire State bettors:
This bill, if passed, would increase the maximum number of online operators from 9 to 14 by January 2024, and then to 16 by January 2025. Because the New York sports betting market is the largest in the country, there should be sportsbooks lining up to get in. Of course, more competition for the online sports betting NY dollars means good things for bettors. Welcome offers, promos and bonuses would return or increase, as would perks for existing customers.
The second effect of the bill is vital for the health of the state's sportsbooks. It also proposes a stepped decrease in the state's tax rate:
The idea is that more operators would help generate more total dollars wagered, which would allow a lower tax rate but protect the state's sports betting tax revenue stream.
In addition, any sportsbooks coming online in New York would pay a licensing fee of $50 million.
💰 Why Do Operators Pay 51% In Tax?
When Gov. Andrew Cuomo reverted his stance and decided to back online sports betting in New York, he did so largely to bring in revenue to the state. His view was that he was allowing sportsbooks in New York to run an operation that the state could not, but he wanted the state to get the lion's share of the profits – 51%. He wanted sports betting to be a revenue stream similar to what the lottery offers.
That tax rate is tied with New Hampshire as the highest in the country. And as it has put the squeeze on sportsbooks here, those same sportsbooks have pulled back offers, perks and benefits to New Yorkers. BetMGM, for example, removed all of its new customer bonuses in the summer of 2022.
If the state lowers the tax rate for sportsbooks here, expect them to resume or increase their perks.
Who Is Joseph P. Addobbo Jr.?
The most important person in the New York legislature when it comes to sports betting is Joseph P. Addobbo Jr. The 58-year-old is a Democrat in the New York State Senate. He represents Howard Beach, Ozone Park, Woodhaven, Glendale, Middle Village, Maspeth and parts of South Ozone Park, Ridgewood, Woodside and The Rockaways, all of which make up the 15th District.
Addabbo Jr. serves as the Chair of the Senate Racing, Gaming and Wagering Committee, which puts him at the helm of legislation that drives the sports betting scene here, and those laws directly affect the climate for all sportsbooks and bettors in New York.
Addobbo Jr. took his spot in the Senate on January 1, 2009. Previously, he was a member of the New York City Council, representing the 32nd District.
The former lawyer is a New Yorker through and through, having attended Archbishop Molloy High School before college at St. John's and law school at Touro. He is the youngest son of Joseph P. Addobbo Sr., who served New York in the U.S. House of Representatives from 1961-86.
Must be 21+ to participate. T&Cs apply.
Sports Betting in New York: What You Need To Know
If you are interested in how to bet on trusted NY sportsbooks, use our reviews, tutorials and information to get started. And when you're ready to register for New York sportsbooks, follow these steps:
These steps are generic, but all operators follow them in some form.
How Do Betting Bonuses Work?
New York online sportsbook bonuses are incentives given to bettors to download their apps and place their bets. Sportsbooks promotions vary depending on the sports betting season. To see all available promotions, visit the NY sportsbooks promos page and choose the one right for you.
Must be 21+ to participate. T&Cs apply.
Do NY Mobile Betting Sites Have Apps?
Yes, sportsbook operators offer NY mobile betting for bettors in the Empire state. EmpireStakes.com has app reviews for the top New York sportsbooks, from Caesars Sportsbook New York to BetMGM Sportsbook NY to WynnBET Sportsbook New York and more. I break down everything you need to know to make the right decision when downloading your betting app.
What are the Types of Bets NY Online Sports Betting Sites Offer?
There are at least 8 types of sports bets below that bettors in New York can try.
Moneyline

This is the simplest wager. Just decide which team or athlete you think will win a match and place your bet. The odds-on the favorite will carry a minus sign and show how much you have to stake to win $100; the odds on the outsider have a plus sign and display how much you win if you wager $100.

Parlays

Parlays are wagers on two or more outcomes, also known as accumulators. You place a single stake and the odds are multiplied for every correct selection. This means you can get handsome returns for a small outlay, but all your picks have to win.

Totals

Also known as an over-under bet, this is a wager on the overall number of points to be scored by both teams in a match. If you think it will be more than a figure set by the sportsbook in New York, you go over; if you think it will be fewer, you opt for the under figure.

Point Spreads

This is a good way of getting more attractive odds on a favorite. The spread will effectively handicap one side by giving their opponents a notional start; if the favorite wins by that amount or more, that is known as "covering the spread." If you have bet on them, you are a winner.

Futures

Operators will give you the opportunity to wager on events that will not be decided for some time. For instance, you might want to wager on the New York Yankees to win next year's World Series; a futures bet will enable you to do so.

Prop Bets

Proposition bets relate to particular outcomes within an event that are not connected to the overall result. For instance, you might want to place a wager on a player to score a certain number of points, or which team will score first, or how many strikes a pitcher will throw.

Live Betting

Advances in digital technology mean that sportsbooks can update odds instantly during a match or race. That allows bettors to place bets while an event is underway in response to the way the action is going.
For more information – plus tips on sports betting and explanations of sports betting terms – visit the following:
➤ How To Bet On Sports
➤ What Is The Moneyline?
➤ Over/Under Betting
Is Odds Pricing Important When Sports Betting In NY?
Yes, odds shopping can be what differentiates the all-stars from the rookies when it comes to betting. The main reason behind having accounts with multiple sportsbooks is that you can compare odds. For example, just before the 2022 US Open, I checked out Matteo Berrettini's odds to win. He was +2000 at Caesars but +3300 at BetMGM. Same wager, if it won, would pay a lot more at one operator vs. another, so why would I not put my money where I stood to make the better return?
Online Sports Betting NY: Odds Boosts
NY Odds Boosts tend to be used as a way to entice existing sports betting customers in New York to enjoy a wager. Look out for special offers from NY betting sites that mean your winnings on a particular event will be increased from the earlier price.
NY Betting Sites Deposit Bonuses
This is another method whereby NY online sportsbooks make their welcome for new customers even warmer. In this case, the amount you deposit in your new account is boosted – by up to 100 percent. That gives you some serious extra wagering power at your favorite New York sportsbooks.
Online Sports Betting NY: Bet Credits
Many operators use this as a sign-up bonus, and its attraction is that it guarantees a non-losing start to your relationship with an operator. If your first bet wins, you get your winnings. If it loses, you get your money back as credits to carry on wagering. This is a great way to attract customers to New York online sports betting.
No-Deposit Bonuses
No-deposit bonuses are rarely spotted but highly valued when they do put in an appearance in the NY betting world. Sign up for a new account and the New York Online Sports Betting Site will put some cash in it. This is more common among casinos than sportsbooks, but Barstool Sports, for example, has offered a $10 no-deposit bonus to new customers in some states.
Sportsbook Loyalty Offers
Some sportsbooks use extra methods to encourage extended loyalty among their customers. These include VIP programs and free bets in return for placing a certain number of wagers in a short time and are made available only to committed and active bettors at NY legal sportsbooks.
Visit BetMGM.com for T&Cs. Must be 21+ and physically present in NY only. New Customer Offer. All promotions are subject to qualification and eligibility requirements. Rewards issued as non-withdrawable bonus bets. Bonus bets expire in 7 days from issuance. Please gamble responsibly. Gambling Problem? Call (877-8-HOPENY) or text HOPENY (467369).
How Do Sportsbook Deposits/Withdrawals Work In New York?
Deposit and withdrawal methods vary from operator to operator, so you should carefully read the terms and conditions at any sportsbook before you open an account. Options generally include some, many or all of the following:
Debit and Credit Cards (deposit only)
eCheck through VIP Preferred
Online Banking verified through PayWithMyBank
Paypal
Operator prepaid cards
Skrill
PayNearMe (deposit only)
Cash deposits at the retail locations of operators (if applicable)
Do Sportsbooks Offer Customer Support?
Yes, New York's online sportsbooks offer support options. Generally, they include live chat, e-mail, phone, online ticket submission, call backs and regular mail. Frequently asked questions – FAQs – are a quick and easy way to get the information you need to resolve a problem.
Must be 21+ to participate. T&Cs apply.
New York Sports Teams You Can Bet On
New York is a state that loves its sports sports teams and betting on them. The ability to wager quickly and easily on the fortunes of your favorite team or athlete adds extra excitement to a match or race. Quite simply, it brings you closer to the action and adds extra meaning to the event.
Depending on exactly what you include, New York pro sports franchises have won more than 50 championships.
Odds To Win A Title This Season
The Yankees, Bills and Rangers are top 5 in their leagues to win the next championship that is up for grabs in their sport.
Odds from Caesars Sportsbook. Last updated May 8, 2023.
When it comes to teams, of course, sports fans have some of the most famous names in the world to wager on at sportsbooks in New York.


Must be 21+ to participate. T&Cs Apply.
NFL, NBA Top Leagues To Bet On In New York
NY betting sites offer a full range of US sports for fans to bet on. You won't be short of options no matter what season, no matter what month, and online sportsbooks are open 24 hours a day. You have access to sports and competitions from around the world at New York sportsbooks.
All sportsbooks in NY offer residents a slightly different selection of betting markets. Nevertheless, every operator offers bets on the big four US sports, and the biggest of these by far is the NFL.
NFL
New Yorkers have the luxury of three NFL teams to bet on. Between them, the Giants, Jets and Bills create a massive volume of data on game events that New York sportsbooks can use to offer bets. Every game will have more than 100 ways to wager. Moneyline bets on the outright victors are the simplest way to make NFL bets in New York, but the games offer much more.
NBA
NBA betting in New York provides the second-most popular sport in online sports betting. Games are high scoring, which helps with more bets available. New York has two teams, the New York Knicks and the Brooklyn Nets, each playing 82 games a year, which keeps contests on your plate as often as possible.
NHL
NHL New York betting is fierce, like the NHL itself. With three teams in New York State, all in the playoff hunt, there will be bet-worthy games most nights of the week through the end of the regular season and into the playoffs.
MLB
The Yankees and the Mets are two of the most famous sports teams in the world. New York baseball fans are rightly proud of their teams' heritage and sporting record. MLB is the granddaddy of statistics-driven sports. Nine innings per game with three outs per team offers the basis for a lot of betting action. And 162 games a season, with action six days a week, keeps bettors in a rhythm. It's no wonder NY MLB betting is so popular.
College Sports
New York has followed neighboring New Jersey in its approach to college sports betting. You can bet on NCAA college games, but not if the game involves a New York team and not if the game takes place in New York state. That means a chunk of March Madness will remain off-limits this year as will many games in the conference tournaments. That still leaves plenty of action available. And there is always the chance that a few years of experience will make NY legislators and regulators comfortable with changing the rules for NY betting sites.
Soccer
If you prefer to back the home side and the US league, New York has you covered with a pair of MLS teams, New York City FC and New York Red Bulls. Soccer has a weekly cadence and is a great sport to pick up with football in its offseason. The games are a tidy 2 hours and you have plenty of time between games to do your research. The same schedule holds overseas with the wildly popular top-tier matches in Europe. The Premier League, La Liga, Serie A and the Bundesliga offer matches with the world's most expensive rosters and most talented players. And this Spring into Summer the UEFA Champions League brings World Cup quality excitement to midweek matches.
Tennis, Golf and UFC
New York being New York, there is broad appetite for other international sports as well: Tennis betting is massive around the world, and the Empire State is no exception. NY sportsbooks offer thrills as there are matches nearly every day of the calendar year. Golf is another sport with a big betting footprint. The PGA Tour, the European Tour, LIV Golf and the LPGA all bring NY betting opportunities four days a week for most weeks of the year. Lastly in this category, New York sportsbooks love pushing out promos for UFC and other MMA events. The hype is real.
Other Markets Available
E-Sports – E-sports are in the same wagering category as other professional sports in New York, so E-sports fans should be able to find an opportunity for wagering at more than one of the available sportsbooks. As E-sports grow, wagering opportunities will grow here as well.
Horse Racing – Fans of the ponies will find plenty of action, online, at tracks and at brick-and-mortar establishments such as Yellow Brick Road Casino.
Daily Fantasy Sports – The online granddaddy that helped get all of this rolling. Many people entering the market are familiar with FanDuel Sportsbook NY because of its DFS legacy and leadership.
What Can You NOT Bet On?
As mentioned already, you cannot bet on college sports played in New York or involving a team/university based in New York. In addition, you cannot wager on high school or other youth sports. And you can beat on players winning awards if they are based on stats, such as someone winning a home run title. Betting is not allowed if awards are won by voting. Outside of sports, betting is illegal on any political event, including local and national elections, anywhere in the United States. Betting on entertainment events such as the Oscars is not allowed in New York (but it has been in New Jersey since 2019, if you are interested enough and close enough to get there).
Must be 21+ to participate. T&Cs apply.
New York Sportsbooks: Retail Vs. Betting Online
For most people, New York online sports betting is a fun leisure activity that adds a little extra spice to the experience of watching their favorite sports or teams. That sense of excitement is there if you attend a retail sportsbook in person to place your wager.
However, it is hard to deny that the growth in popularity of mobile betting in recent years has added considerably to the ease and convenience of placing a wager.
Rather than having to leave your home, you now can enjoy sports betting without leaving your armchair. Sports betting apps are so sophisticated, with such a keen focus on streamlining the customer experience, that it is hard to imagine how much easier it could be to place a wager.
As newcomers to New York online sports betting, fans are able to enjoy that convenience legally for the first time.
It is also easy to access bonuses and promotions when sports betting on your mobile device. And the ease of betting means you can place a wager more quickly, which makes betting on live events a more attractive proposition.
Mobile betting is an enhanced wagering experience delivered to your personal mobile device – no wonder there was a great anticipation over the launch of online New York online sportsbooks.
On-Site Sports Betting Locations In New York
There are four commercial casinos and seven tribal casinos that offer sports betting onsite in New York State.
Is Online Sports Betting Legal In New York?
Yes, it became legal in January 2022. In November 2021, the New York State Gambling Commission approved 9 NY online sportsbooks. All have apps, and bettors also are able to place wagers through websites.
Sports wagering companies have worked hard since the advent of the digital age to deliver a fantastic customer experience through the New York sportsbooks they have created.
New York sportsbooks bettors inevitably have taken advantage of the ability to place a bet quickly and easily wherever they are.
Online Sports Betting NY: The Road to Legalization
The trek to legalize online sports betting here began a decade ago. It was a long road, but it has led to the largest betting market in the United States.
January 8, 2022
Online New York sports betting goes live with Caesars, FanDuel, DraftKings and BetRivers launching their apps in New York. By the end of the month, New York's total online sports betting handle passed $1 billion, making it the largest legal betting market in the United States.
November 2021
The New York Post reports that the names are about to be revealed of the operators licensed to offer sports betting online in New York. The New York Gaming Commission was projecting $10 billion in sports betting in. 2022, with the nearly $1 billion in expected profits split between the state (51%) and the operators (49%).
August 2021
Potential online sports betting operators begin to submit their applications to the New York State Gaming Commission.
April 2021
New York State legislators pass a budget for 2022 that will allow mobile and online betting to launch in New York. Once fully phased in, the Mobile Sports Wagering program was projected to provide $5 million annually to youth sports and $6 million to combat problem sports betting, doubling the resources currently available. The remainder of this new revenue will be dedicated to education.
January 2021
Then-Gov. Andrew Cuomo declares his support for online and mobile sports betting as the state faced a covid-shutdown revenue shortfall upward of $63 billion over four years. "We want to do sports betting the way the state runs the lottery, where the state gets the revenues."
2020
Bills are introduced designed to legalize online betting in New York, but gained little traction with lawmakers as Cuomo was against "irresponsible revenue sources to solve a problem which doesn't really exist."
2019
New York sports betting is launched at retail outlets, including upstate casinos. Several open over the following months.
2018
PASPA – the Professional and Amateur Sports Protection Act – is struck down by the U.S. Supreme Court, opening the door for states to license sports betting if they wished. ... Bills promoting sportsbooks came up in the Assembly and Senate, but neither chamber moved past committee stage.
2013
Sports betting in New York is legalized in anticipation of a change in federal law..
Who Regulates Online Sports Betting In New York?
All gambling in New York is administered by the New York State Gaming Commission. This is the organization that ensures all betting sites comply with state law.
It is based in Schenectady and was formed in 2013 following the merger of the New York State Racing and Wagering Board and the New York Lottery.
The commission is the body that decides which groups or operators will receive licenses to operate in New York State. It is in the spotlight as it monitors the sportsbooks allowed to offer online betting in New York.
NY Sportsbooks: Rules and Regulations
New York sportsbooks follow the rules and regulations approved by the New York Sate Gaming Commission. These house rules help NY online sportsbooks manage their exposure when it comes to liabilities from disputes with New York sports bettors.
House rules at NY sportsbooks must include the following for the New York Gaming Commission to approve them:
How NY sportsbooks will calculate and pay winning sports wagers
How NY betting sites will handle their communication of schedule changes for all markets offered
How sports bettors will be informed by the NY betting site of odds or props changes
New York sportsbooks' acceptance of sports wagers at other than posted terms
How sportsbooks will handle the expiration of any winning sports wagering ticket one year after the date of the event
How NY bettors can contact the [operator] casino sports wagering licensee for questions and complaints
Acknowledgment of prohibited sports to bet on, and how it will be communicated to bettors
Acknowledgment that any NY sportsbook employee who is not prohibited from sports wagering must be aware of the process to register with the commission prior to placing a sports wager
The method of funding a sportsbook account in New York
Minimum and maximum sports wagers by sports governing body
Description of sports wagering rules as they relate to in-play wager
What New York Sportsbooks Rules And Regulations Were Approved?
NY sportsbooks have their own rules and regulations that were approved individually. Reviewing each sportsbook's rule book would be an extensive task because each property submitted its own list for approval.
There are a handful of regulations that are standard for every New York betting site, and they are:
You must be 21 years of age, regardless of if you bet online or at a casino.
There are self-exclusion lists for wagering in New York and you cannot be on that list.
If you have a direct relation to a sports athlete, member of management or official, you cannot bet in the state of New York.
How Can I Find House Rules For Each New York Sportsbook?
To find each NY sportsbook's copy of house rules, you can go search on Google for the "(operator) + (state) + house rules" – for example, FanDuel New York house rules – or go to the brand's page and search for house rules. All NY betting sites have house rules posted.
How Can I Place A Bet In NY, And How Will The Winning Bet Be Settled?
NY bettors don't give much thought to how operators deal with the logistics of placing a bet. At the end of the day, users just want the ability to open an account, use a verified promo code, look for the game they want and place their bets.
Once bets are won, players want to be able to access the funds immediately. Sounds simple right? Well for NY betting sites, rules must be followed so the process can be seamless.
That's why you will find a section in the house rules on how bets are placed and settled. The section is usually pretty extensive; here are the main takeaways:
Once you find the odds for the game you wish to bet on and lock your bet in, the bet cannot be changed (unless the operator offers Edit My Bet). The bet will be settled based on the listed odds once the game starts and the final settlement will happen after the game has ended.
Delays and cancelations can happen. If a game is delayed but eventually starts, the bet is considered live. If the game is cancelled, the bet will be cancelled and the bet amount will be refunded to your account.
New York bettors can trust that all bets will be settled on data provided from the league's official results. Once the final result is announced, bets will be settled based on the information released.
If you are looking for more detail on placement and settlement of bets per brand, check out each betting site's rules and regulations to get that information.
NY Betting Sites Rules For Different Bet Types
There are 6 basic bet types and they are all unique in how the rules are handled. NY betting sites have created specific rules and regulations for each kind of bet type. Depending on the kind of bets you place, rules might vary. The main takeaways are:
Moneylines: The most popular wager among NY bettors because of its simplicity. One the game is over, the bet is settled based on the final score. If the event ends in a tie, the bet will be a push. If the event is cancelled, the bet will be a push as well.
Totals: This type of NY betting is popular among new bettors. The bets will be settled accordingly once the game is over and the final score is posted.
Futures: During the pandemic, we saw a great deal of bets canceled after sports seasons were cancelled. Sportsbooks refunded all futures bets that were voided internally.
Parlays: New York betting sites settle these kinds of bets once all the events included in the parlay are over and official scores are released. If the bettor wins every leg of the parlay then the sportsbook will pay out the bet. If one leg is not won, then the parlay will be a loss.
Player props: Betting sites in New York allow for wagers to be placed on players for specific matchups. Once you chose the odds for your player, the bet will be settled based on the final player results for the event.
Point spreads, teasers, etc: These type of bets are settled by making sure the spread is covered for the side chosen. A push will be called if the spread and result are the same.
New York betting sites rely on bettors to inform themselves on how sports betting works on their platforms. Most operators have their rules and regulations clearly stated. Take the time to familiarize yourself which each brand's rules and regulations.
Sport-specific betting rules
New York betting rules differ from sport to sport. Before betting on a sport that is new to you, it's best to be familiar with all the sportsbook's rules and regulations for that particular sport. Once you are familiar with the rules, then you can make smarter bets which will increase your win rate.
I have provided a high level view of what to look for when betting on each sport. Again, I encourage you to do the research to avoid any false expectations when it comes to rules and regulations.
Rules on betting on team sports like NFL and NBA - There are many moving parts here so it's a smart move to review the rules and regulations. Take a look at starters and player injuries and how sportsbooks handles those bets if the player does not start or is scratched.
Rules on betting on MLB – Depending on the wager, innings and how many must be played as a minimum might be a factor when settling a game for the bet to be live. The starting roster is also a factor when it comes to pitchers. Bets can be voided if a starting pitcher is changed.
Rules on betting on NHL – Each sportsbook will accept wagers for events going through regulation time, overtime and shootouts. The devil is in the details so make sure you are clear on what the betting site is including in your bet.
Rules on betting on UFC or Boxing: UFC events are pretty standard but with Covid being a factor, any UFC match that the cancelled, the bet is voided. For boxing, fights scheduled that are pushed back 30 days from its original date will still be considered live. Anything over 30 days can be voided and bets can be cancelled.
Rules on betting on MLS: Soccer betting using a New York betting operator has similar rules and regulations as NHL. Pay special attention to overtime or the event not finishing.
Rules on betting on NASCAR: Sportsbooks in New York will be vigilant if any race is shortened because of weather. If the race is officially stopped, then the results at that point of the race will be used to settle all open bets.
Rules on betting on professional golf: For golf bets, official results can come out after 36 out of the 72 holes are completed for any tournament. So if special circumstances come up where all 72 holes are not completed but surpass the minimum 36 holes, bets can be settled on the official score released. (Check this out: 2023 Masters food delivered to your door.)
What Guidelines Are Left?
YMYL (Your money, your life). Once you have decided to fund your sportsbook account, it's a smart investment of time to review sportsbook rules and regulations that pertain to your style of betting.
How your NY betting site handles cancelations, player injuries and roster changes can cost you money if you are not well informed. Take the time to look up the rules for the sport that you typically prefer for betting and look at how each betting type is handled.
These rules are there to protect you as well as the sportsbook. It's a resource that not many bettors use, but knowing how your bets are settled will help you hedge your bets or help you with your in-game betting.
I did not cover in-game betting rules and regulations. Each sportsbook handles its live betting differently because each event has its unique betting markets. You can find all the answers to your questions via each sportsbook's FAQ section.
As always, sports betting is enjoyed responsibly by managing your bankroll and respecting your budget.


Responsible Sports Betting In New York
Part of our mission is to be a resource for wagering education and provide support information to New York bettors who may have a sports betting problem. We provide contacts for support groups such as the National Problem Gambling Helpline (1-800-522-4700) and the New York National Council on Problem Gambling, as well as links for ways to help prevent addiction to sports betting, such as setting deposit and wagering limits and how to self-exclude from wagering for any period of time. The state has responsible gambling programs as well.
New York Sports Betting FAQ
The complete list of licensed online sportsbooks you can use in NY as of May 2023 is:
· Caesars NY | BetMGM NY · WynnBET NY | FanDuel NY · BetRivers NY | DraftKings NY · PointsBet NY | Resorts World NY · Bally Bet NY
.
There are nine licensed online sportsbooks where you can legally make sports wagers when you are in New York state. There are 11 state and tribal casinos where you can place sports bets in NY. You must be within New York state borders to place online sports bets.
Yes, sports betting in New York is legal at any New York State Gaming Commission licensed casino or licensed online sportsbook. There are 9 New York sportsbooks available to NY bettors offering dozens of sports betting markets, odds boosts and betting promos.
Yes, since January 2022, New York sports betting sites released attractive promos for first time bettors to take advantage of. The top online brands such as Caesars Sportsbook released an exclusive promo code: EMPIREFULL that offers free bets for available betting markets.
The best way to begin is to read the reviews of the apps here on EmpireStakes.com. You also can review the best NY sportsbook promos. These NY promo codes give you access to promotions, bonuses and welcome offers that will give your betting bankroll a boost right away.
Yes, you can make sports bets using your mobile phone. Check out EmpireStakes.com reviews of the legal New York sportsbooks and you will see what options you have for mobile betting. There are some excellent apps that you can download for iOS devices or Android devices. I review both for each NY sportsbook.
Yes. You can place parlays on any sport using Caesars Sportsbooks New York, BetMGM NY and almost every other New York online sportsbook. You can place same-game parlays at most sportsbooks as those wagers are growing in popularity across the country.
Author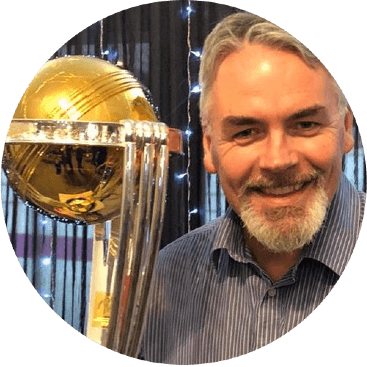 Award-winning contributor covering sports betting and casino gaming around the world for decades, Martin Booth is one of the most trusted voices in online gambling.